Modern Visionaries : Calvin Wilson Turned Everybody's Obession with Narcos into your new favorite hat.
2015 was the year of the designer and we seen a lot of them go against the grain to present old and new concepts that set the fashion world on fire. These fiery personalities behind the threads played an important role into how each piece was made, and one of the brightest individuals that made their splash was Calvin Wilson.
Residing in Los Angeles, Wilson used his influences from the booming Netflix series, "Narcos" to create his ode to Pablo Escobar with his "Plata O Plomo" caps. They were worn by many, but he really struck gold when New York rapper, "Fabolous" start posting pictures of him sporting the assorted colors of the Escobar hats.
We spoke to him about his upbringing in design, family being the backbone, why Escobar is one of the best to ever do it, and more.
Read the interview below.

How's your modern life?
I'm blessed, I live a very chill life, not really one to go out or be in a big crowd. My familly keeps me grounded, keeps me humble. I just stay focused and keep grinding.
How would you describe yourself in three words?
Blessed, Hungry, Loyal.
When did you start designing?
I can't remember when I first started designing but growing up listening to Kanye and following fashion, I always played around with it but I would say in high school is when I started to take it more serious.
What geared you in the direction to designing clothes?
My love for Fashion and Art really geared me to start designing but my brother Damian giving me that push to follow my dreams and the support from my father really sealed the deal for me.
Being an artist behind the clothing, describe some key components of your creative process.
Majority of my creative process is rooted in good vibes. Just listening to music and being around my brothers the people I love inspires me to create amazing things; I surround my self with so many creative and talented people we all feed off each other.
What are three essentials you need while you create something?
EASY. Music, good energy, and other creative minds.
What kind of music you listen while you work on your designs?
Most of my friends are artists. So with that being said I listen to a lot of my friends music. TaeDawg of Bandupp, DLow of Pakkboyz, guys that I know personally that make everyday music about stuff we've been through mixed in with some Travis Scott, Young Thug, Lil Uzi and Lucki Eck$.
You're good with FromWill, who made the Gucci inspired caps. What are some things that you learn from one another to enhance you all' designing skills?
His whole design of the Hat was original, he taught me let the theme of the hat create the rest of the design.
Why did you choose Pablo Escobar to be the kick starter individual for your work?
He is a legend. He got it out the mud exactly, what im trying to do and he dominated the game. My brother that does tattoos his name is Marcus Cannady he said "It does not matter how long you wear the crown, even if it's for a day, YOU HAVE TO WEAR IT." Just like Pablo Escobar did, he had control of the game and that's what we are going to do.
You must be a fan of the show, "Narcos", what were some things you liked about the show that inspired you to start this design?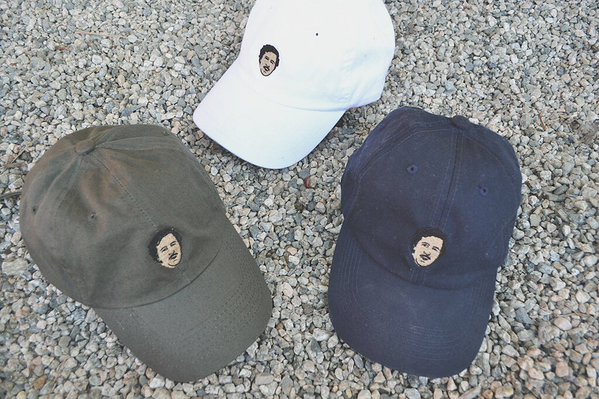 Plato o Plomo, Silver or lead. You either with us or you against us, there is no gray area in this family with our loyalty.
What are three things that motivate you to go harder?
My Brothers, being able to give something to my children (when I have them) , and my Mother and Father who broke their backs to make sure that my sister and I had everything that we needed growing up.
What are three words you live by?
Respect, Loyalty, Love
What are three of your pet peeves?
Number 1; If you do not know or have never had a conversation with me you can not talk or act like you know what goes on around me. Number 2; Don't try and change me into something that i'm not, let me reprove as I mature. Number 3; Do not try and sit at the table if you do not have anything to bring to it.
What are three things you want to accomplish this year?
I'm really focused on my brand, LeQuartier and its first collection "Rebel" coming FW16. But also just having fun and touching as many people as I can with my creativity.
Follow Calvin Here.